This article was originally published in the August issue of Hospitality Business Magazine.
It would be fair to ask why the Hospitality Industry should even care about craft beer (let alone the latest trends), given that despite the explosion of interest in craft beer over the last few years it still only accounts for less than 15% of beer sales in New Zealand. That number plummets to approximately 4% if you remove Mac's and Monteiths from the mix. However, the reality is that ignoring craft beer, and disregarding the latest trends in the industry would be an enormous mistake. For while craft beer may make up just a small percentage of the beer market, a large percentage of the tastemakers in your community are interested in craft beer. And by appealing to the interests of the tastemakers, you attract the masses. And make no mistake, craft beer aficionados are a demanding and fickle bunch; always attracted to the latest style, the most exotic ingredients, and the rarest of beers. While these exotic craft beers may not exactly fly off the shelves, it's important that they be on offer if you are to attract the customers that are often necessary for the average bar or restaurant to thrive.
But before we can discuss the coming trends, we must first look at the state of the industry over the last few years. It's quite astonishing to note that just three and a half years ago there were only fifty breweries registered with the New Zealand Brewers Guild. Today it's estimated that there are over one hundred and fifty breweries operating in the country. Depending on how you slice those numbers that equates to approximately 200% growth in less than four years, which is incredible by any measure. Even more impressive given the current healthy state of the craft beer segment of the industry.
Traditionally New Zealand has been a nation of lager drinkers, both pale and amber. However, in recent years, these styles have been on a downward trend as a result of a declining demand for standard and economy products in favour of premium craft beers. Interestingly, craft breweries were blamed for a 15 million liter decline in overall alcohol sales in 2012, with more Kiwis opting for higher-priced premium beers over less expensive brands. In other words, New Zealand beer drinkers are happy to pay more to get less, so long as the sacrifice is made in favour of flavour and quality.
While New Zealand's craft brewers have produced a wide variety of beer styles, hoppy IPAs, American-style pale ales, and hoppy new-world Pilsners have especially dominated the market. This should probably be no surprise given that New Zealand is fortunate enough to lie at an ideal latitude for hop cultivation.  This has led to a hop-breeding program that has produced several new hop varieties unique to New Zealand and which are now in demand the world over.
Nevertheless, craft beer is about more than just IPAs and hoppy pale ales. With the explosion of craft beer production over the last few years, the market has been flooded with many different beer styles; typically extreme styles that are either high in alcohol, loaded with hop bitterness, or fused with strange and exotic ingredients. However, the industry is maturing and there are a number of emerging trends that this author predicts we will see more of in the coming years.
A Return to the Classics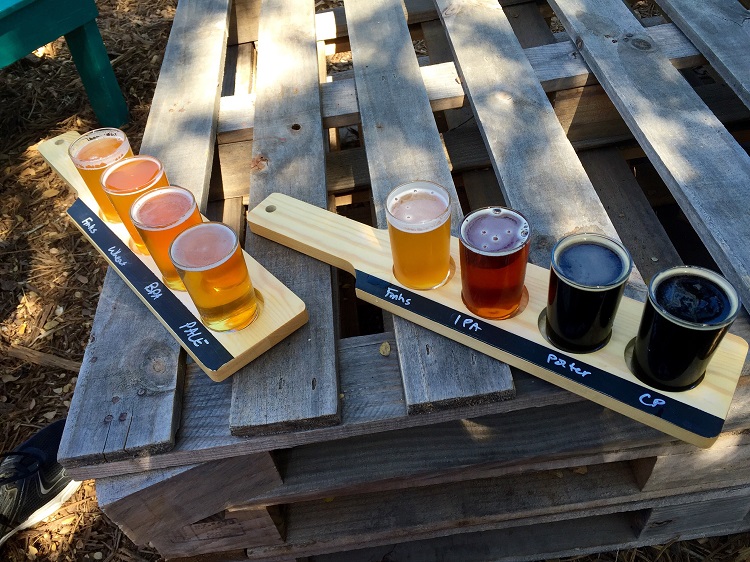 As the craft segment of the market continues to grow in the coming years, one can expect a return of many classic, lower ABV, session beers. The simple reality is that the market can't sustain the high ABV levels of the average Kiwi craft beer, and many of the more extreme craft beer styles available will never appeal to the masses. The average beer drinker is not likely to trade in their case of easy-drinking lager for three bottles of 10% Russian Imperial Stout, but they may trade it in for a twelve pack of well brewed Czech Pilsner, which uses traditional ingredients and represents the quintessence of the style, and more importantly, is full of flavour and is fresher than any imported example could ever hope to be.
To get a glimpse of what the future may bring, one only needs to look to classic beer styles of the past. German and Czech Pilsner, Porter, Vienna Lager, Brown Ale, Schwarzbier, English Bitter, and even classic New Zealand Draught, are all beer styles that you can expect to see more of as both brewers and drinkers tire of over-the-top options and look to produce beers that are rich with "story", but still new to the average drinker who has not had a fresh, premium version of the style.
Sour Beer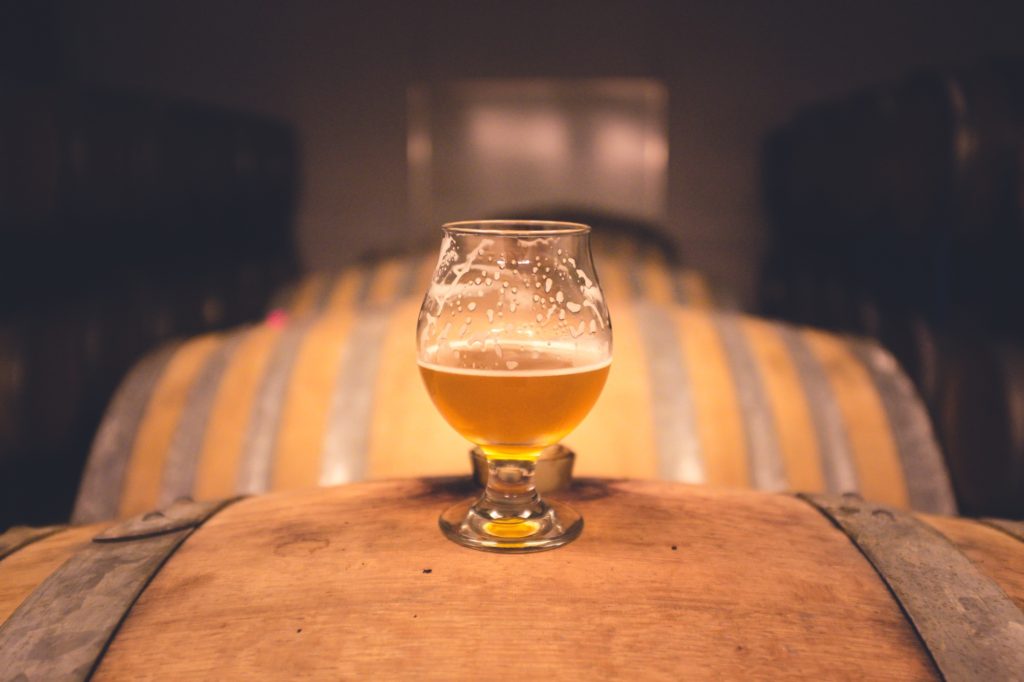 One could not talk about beer trends without mentioning Sour Beer. Unlike traditional beer, which is brewed with any number of strains of brewer's yeast, Sour Beer is produced by the addition of bacteria. Lactobacillus, pediococcus, acetobacter and other strains of bacteria are commonly used to produce tart acids and complex flavours. However, unlike traditional beers which can often be produced in as little as four or five days, the unpredictable contribution of bacteria can take years to evolve and mellow into something desirable, much like a red wine. Traditionally produced in Belgium, Sour beer became popular with American home brewers in recent years.  This has resulted in an explosion of sour beer programs the world over. New Zealand – home to the largest barrel program in the southern hemisphere (at 8 Wired Brewing Company) – being no exception.
While it must be pointed out that sour beer is very much a present trend, it is one that may very well still be in its infancy. The style has certainly become "all the rage" in craft beer circles, however there is some debate as to whether or not the trend has peaked or whether it will go on to become "the new IPA" as many are calling it, particularly in the US. The new IPA, it may not be. However, sour beer is a unique style that has the potential of appealing to a very wide audience if marketed and presented in the correct way.
Tart, complex, and often wine-like, sour beers appeal to both beer aficionados, and those who typically don't care for beer. The complex production process, limited quantity, and long aging times appeal to the craft beer elite, and the extremely low levels of hop bitterness and complex flavours tend to appeal to those who don't care for the bitter quality of most IPAs, Pale Ale's and lagers, or the astringent roasted qualities of Porters and Stouts.  While the heights to which sour beer will rise remain to be seen, this is certainly a smoldering style that may very well ignite in the years to come.
Terroir          
Terroir is one of those snooty words you often hear thrown around when discussing wine. In short, it simply refers to the way that the growing conditions affect the flavour and aroma of food. When discussing wine, terroir refers to how the environment effects grapes. Were the grapes grown by the ocean? Was the soil they were grown in sandy or dense with clay? Was the wine aged in barrels made from local oak? Each one of these factors can impact the final product and is an expression of the local environment.
As the average consumer is increasingly eco-conscious and interested in all things local, and as beer production has come to be seen as more art than manufacturing, terroir is something being more and more valued by craft beer drinkers. With New Zealand having ideal growing conditions for both hops and barley, terroir is something you can expect consumers to value more in the years ahead.
New Zealand hops are highly regarded by beer lovers around the world, and have some truly unique aspects as compared to those grown elsewhere.  Rather than the fresh citrusy flavours that you get from the American hops of the Pacific Northwest (orange and grapefruit), Kiwi hops tend to demonstrate more tropical flavours such as passion fruit, mandarin, lime, and gooseberry. Hops with traditional origins are also grown in New Zealand (Fuggles, Cascade, etc) but tend to take on different characteristics. For example NZ Fuggles (a hop variety used in many British beer styles) takes on a fresh lemony flavour, as compared to the more earthy nature of the UK grown Fuggles.
Meanwhile, the cool nights of Canterbury present ideal growing conditions for barley. There, the northwest winds allow the barley to dry naturally in the fields, as compared to the barley grown in the UK or Australia, which is often artificially dried after harvesting due to much damper conditions, or Australian barley which is challenged by intense heat. This is not to say that one is necessarily better than any other, but rather to point out that a beer made from ingredients grown in New Zealand will not be the same as a beer made from the same ingredients grown elsewhere in the world. Expect craft beer drinkers to become increasingly aware of these factors, and to seek and appreciate beer precisely for its terroir.
Brewpubs & Regionality
It's been said that, "beer is best drunk in the shadow of the brewery".  It's fresher, the drinker can take pride in the product, and it helps keep the money one spends in his/her own community. There was a time when the limited amount of beer styles produced in New Zealand made "drinking local" impossible if your tastes extended beyond what was available in your area. Which, for many, was nothing at all. But now, with over 150 breweries in the country – spanning from Invercargill to Kerikeri – there is finally a geographical equilibrium in the country, making it possible for craft beer fans to find something of interest that is brewed in their own province, if not their home town.
However, with as much growth as we have seen in New Zealand over the last few years, there is a glaring absence of brewpubs on the nation's craft beer landscape. That is to say, pubs and restaurants that produce a significant percentage of the beer they serve on site. It's been argued by some in the industry, that the most likely way that the craft segment will be able to grow beyond the current market share, is by the introduction of more brewpubs. Brewpubs are something that is noticeably rare in New Zealand, especially given the large number of breweries now operating. By comparison, of the 4200 breweries operating in the United States, approximately 39% of them are brewpubs. By contrast, there are a mere handful of brewpubs operating in New Zealand.
So expect more craft beer drinkers to inquire about locality before ordering, and New Zealand entrepreneurs to take advantage of this current void in the craft beer industry as they capitalize on a return to regionalism, and as "drinking local" becomes more and more important to the average consumer.
The Future of Craft Beer…
When it comes to something as enigmatic as future trends, no one has a crystal ball. The best we can do is make an educated guess as to the shape that New Zealand's craft beer industry will take in the coming years.
However, these are certainly exciting times for New Zealand's craft beer industry.  Just a few years ago there were very few options for the adventurous Kiwi beer drinker. Now we have more breweries per capita than the United States (one of the world's largest craft beer markets by any account).
One thing is clear. New Zealand beer drinkers have come to know and demand quality beer. That trend will only continue in the years ahead; be there an explosion of Sour Beer production, a return of forgotten classic styles, an obsession with terroir, or some other unseen trend, still lurking on the horizon.