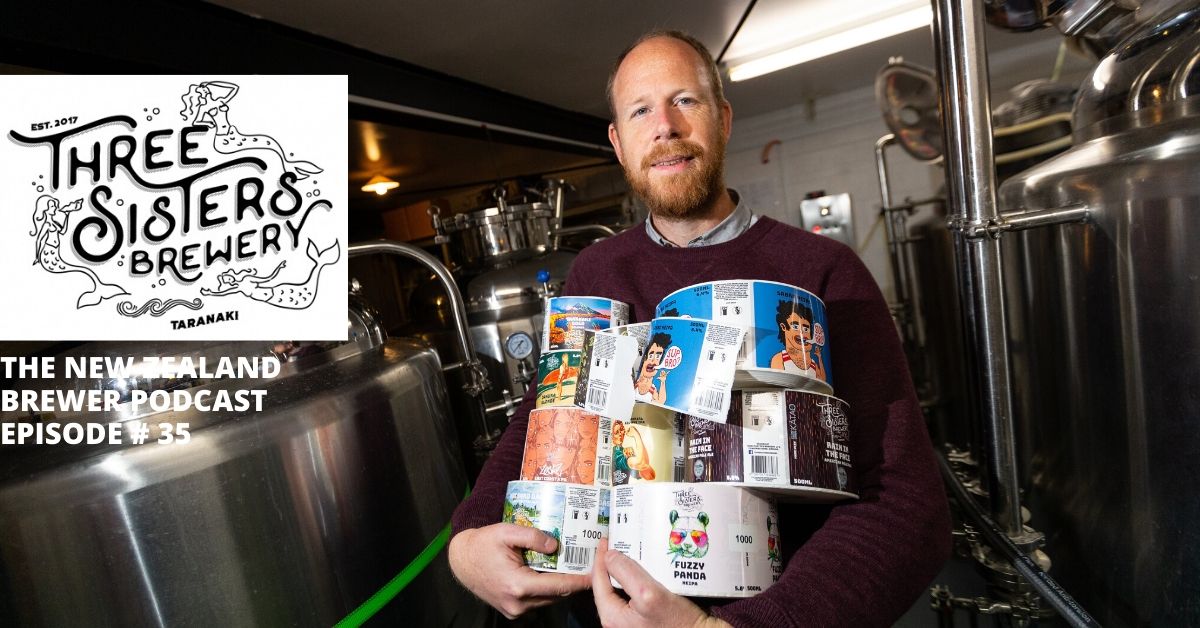 In episode #35 of the New Zealand Brewer Podcast we are joined by Joe Emans Brewery from Taranaki.
Three Sisters Brewery is a husband-and-wife team (Joe and Sarah) from Taranaki, who brew boutique craft beer in their garage on a 300 Litre system. After winning the first Taranaki SOBA Homebrew Competition in 2015 with "Rain In The Face", they began selling their beers commercially, and have since picked up medals for their "Hot Rod" and "Fuzzy Panda".
Joe was also nice enough to share the recipe for their "Sup Bro" IPA, a delicious Sabro hop-based New England IPA.
In this episode we also crack into a few beers, catch up with Gary in the much loved "What's Going On In The Brewery" segment, and do a little homebrew Q & A,
As also mentioned on the show, we are also excited to have recently launched the brand new New Zealand Brewer Patreon page. By backing the New Zealand Brewer Podcast on Patreon you'll get access to printable versions of the recipes mentioned on each show, Patreon-only video content, first crack at submitting questions for the Q & A segment and more. Click here to support the New Zealand Brewer Podcast on Patreon.
To listen to this episode just go to iTunes >> Search "New Zealand Brewer" >> and subscribe. The episode should start to download immediately. You can also click any of the following links to find the New Zealand Brewer Podcast on iTunes, Spotify, Google Play, Stitcher, or wherever you listen to podcasts.
You can also listen right here on the site. Just click the play button below.
Podcast: Play in new window | Download
Subscribe: RSS
If you enjoy this episode then please do us a favor and go to iTunes, click "subscribe", and leave a review. Those ratings and reviews are crucial to the success of the podcast. Your help will be greatly appreciated.
And as always, please leave any thoughts, opinions, or feedback in the comments below. Cheers!