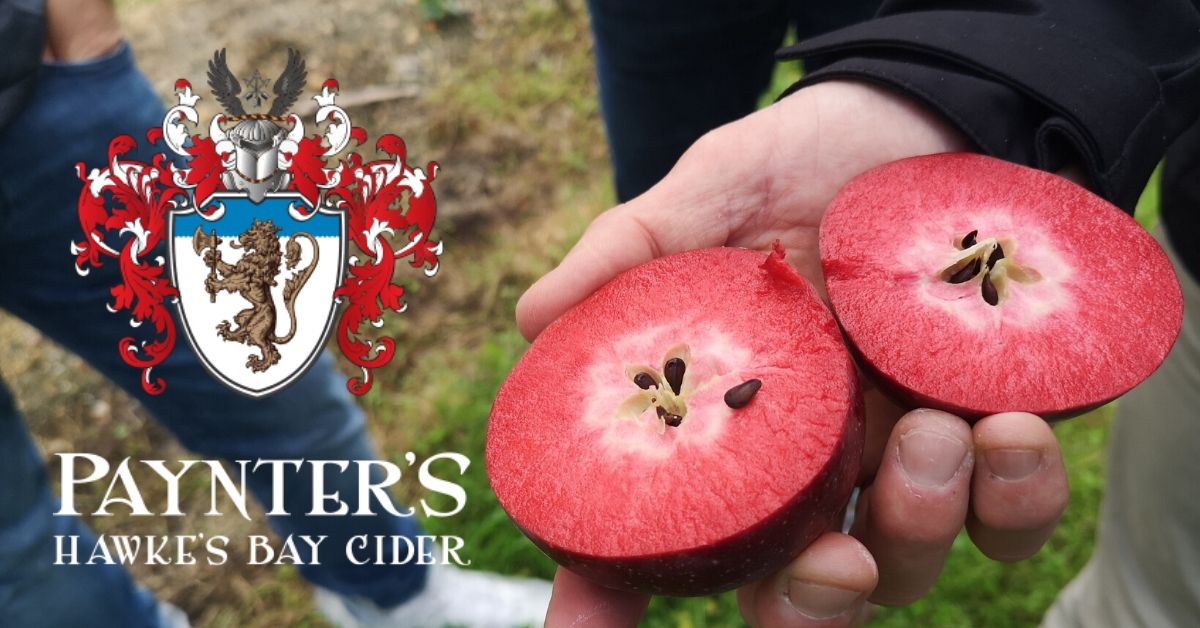 In episode #33 of the New Zealand Brewer Podcast we are joined by Paul Paynter from Paynter's Cider in Hawke's Bay.
Paynter's Cider is producing some of the very best cider New Zealand has to offer, and Paul Paynter is the man behind it all.
In this episode Paul talks about what it takes to make great cider, the state of New Zealand's cider industry, and he shares some details about the many exciting new apple varieties they are currently working with, such as the red fleshed apples you see in the image above, and an apple variety that clocks in at a mind blowing 26 brix.
We'll also catch up with Gary for another "what's going on in the brewery" segment, a little homebrew Q & A, and we'll crack into another home-brewed listener beer.
As mentioned on the show, we are also excited to have launched the brand new New Zealand Brewer Patreon page. By backing the New Zealand Brewer Podcast on Patreon you'll get access to printable versions of the recipes mentioned on each show, Patreon-only video content, first crack at submitting questions for the Q & A segment and more. Click here to support the New Zealand Brewer Podcast on Patreon.
To listen to this episode just go to iTunes >> Search "New Zealand Brewer" >> and subscribe. The episode should start to download immediately. You can also click any of the following links to find the New Zealand Brewer Podcast on iTunes, Spotify, Google Play, Stitcher, or wherever you listen to podcasts.
You can also listen right here on the site. Just click the play button below.
Podcast: Play in new window | Download
Subscribe: RSS
If you enjoy this episode then please do us a favor and go to iTunes, click "subscribe", and leave a review. Those ratings and reviews are crucial to the success of the podcast. Your help will be greatly appreciated.
And as always, please leave any thoughts, opinions, or feedback in the comments below. Cheers!