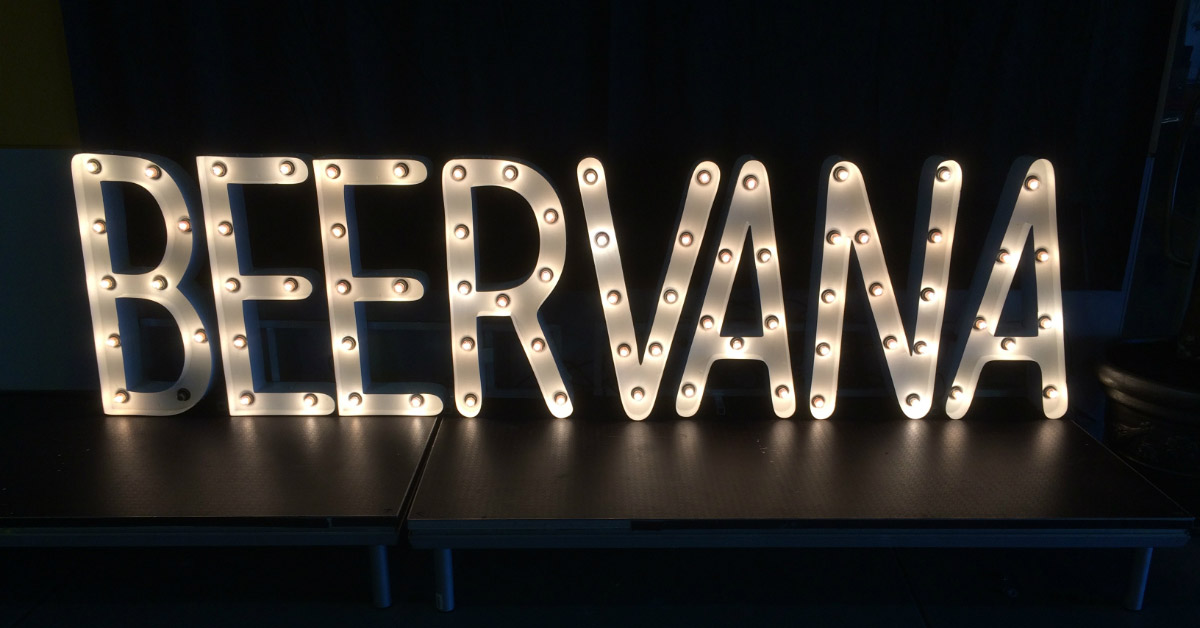 This article was originally published in the September issue of the Shout NZ.
It's been just over two weeks since approximately fifteen thousand Kiwi's gathered at Wellington's Westpac Stadium to celebrate what is arguably the world's most beloved beverage. I refer, of course, to beer.
Wellington's annual festival of froth is a must-ad to every beer lover's bucket list, both here at home and abroad.  The atmosphere of the event lies somewhere in between a car show and Mardi Gras, as the entire concourse of the West Pac stadium is lined with brewery after brewery; each one there to share their most ostentatious creations. This year alone, the two-day festival featured 449 brews from New Zealand, the US, and Australia; many of which were exclusive to the festival.
While the New Zealand craft beer scene is still relatively young, it is growing faster than one can even report on it. Each month, we see new breweries taking up shelf space in even the far flung regions of this country, and the creativity and skill of the average New Zealand brewer seems to be boundless.
While there was no shortage of variety at this year's festival, there were a few trends that seemed apparent, even beyond the usual hoppy beers, soft bellies, and facial hair that seem to go hand-in-hand with any self-respecting beer gathering.
Sour Beer
While it may be true that sour beer is no longer the "cool new beer style" that it once was, its endurance seems to be a strong indication that the style is here to stay. Sour beer made up 10% of the beer being poured at this year's Beervana. A fairly remarkable thing when you consider that only 9% of this year's beers were Lagers.
However, one notable change (at least in this author's opinion) is that the types of sour beer being produced this year was notably different than those in years past. When Sour Beers first started to emerge in the New Zealand market, they had a tendency to be the products of a handful of artisan leaders. They were mostly funky, barrel aged beers, made in the tradition of classic sour beers styles such as Lambic and Flanders Red. However, it would appear to me, that a bit of palate fatigue, coupled with the rise of the "kettle sour" (a method of producing a quicker, easier, and arguably less-complex sour beer), has resulted in a dramatic increase of Berliner Weisse and Gose; two styles of sour beer that are lower in alcohol, often less acidic (and as such are more "quaffable"), and that lend themselves more readily to the kettle sour technique. Whether this is a good or bad thing is a matter of debate. However, one thing seems certain… It has led to more locally produced Sour Beer in New Zealand.
While it seemed like more breweries had a sour beer on offer than not, a few notable stand outs were 8 Wired's "Fist Full of Cherries" and Craftwork's "La Framboise"; a delicious raspberry infused Lambic-style beer that was truly a world-class example of the style. And it would be difficult to discuss this year's sour beers without at least mentioning "the Ardvark" from Garage Project; a citrus sour ale, "conditioned on 350,000 lemongrass ANTS". And not to worry, the company's co-owner, Jos Ruffell, insures me that they only use "free range ants from the south island"… in case you were wondering.
Brett Beer
Another noticeably new appearance on tap lists throughout Beervana was the presence of Brettanomyces. Brettanomyces is a genus of yeast often referred to as "Brett" or "Wild Yeast".  Unlike Brewer's yeast, which has effectively been tamed (over centuries in many cases) to produce consistent, and somewhat "clean" flavours, Brettanomyces strains are wild strains that produce "funky" or barnyard-like flavours in beer.  Depending on how and when in the fermentation process it is used, Brett can also produce intensely fruity esters or phenolic notes. Not always for the faint of heart, you might say that a "Brett Beer" is to a traditional Lager, what a smelly French cheese is to Edam. I, for one… Can't get enough of the stuff.
While Brett is almost always present in a barrel aged sour beer, its presence in non-soured commercial beer has been relatively rare in New Zealand. If this year's line-up was any indication, this is beginning to change. While a number of breweries had Brett Beers on offer, Garage Project grabbed a lot of attention with their "Toadstone" (a black, Brett-fermented buckwheat ale), and "Mermaids Hand" (a golden barrel aged Brett-beer, brewed with Pear Juice). Mcleod's Brewery was pouring their refreshing "Bonnie Pale Ale"; a hoppy Saison conditioned on Brettanomyces for three months. Te Aro Brewing Company offered a 100% Brett Fermented Red IPA, called "(B)Rhett and Scarlet Red IPA".
Session Beer
At my last trip to Beervana it seemed obvious to me that Kiwi Brewers had officially embraced the extreme. All manner of bizarre ingredients, high ABV levels, extreme hopping rates, and a general showy nature, had permeated the New Zealand craft beer scene. While there were certainly still elements of that at this year's festival, the domestic craft beer scene seems to ultimately be maturing a bit as it takes less cues from the US and continues to come into its own.
The alcohol levels seem to have come down, the IBU levels are dropping, and there is a noticeable increase in, well… beers that taste like beer. Breweries like Tiamana made impressive showings with their Schwarzbier ("Berg"), Concept Brewing has done well introducing Kiwi's to a once extinct style of oak-smoked wheat beer from Poland with their 2% Grätzer.  Even Breweries like Sierra Nevada (arguably the kings of the modern craft session beer) were there to share some of their classic pale ale, as well as a long list of collaboration beers, made in conjunction with breweries from around the world, including New Zealand's Garage Project.
The East Coast IPA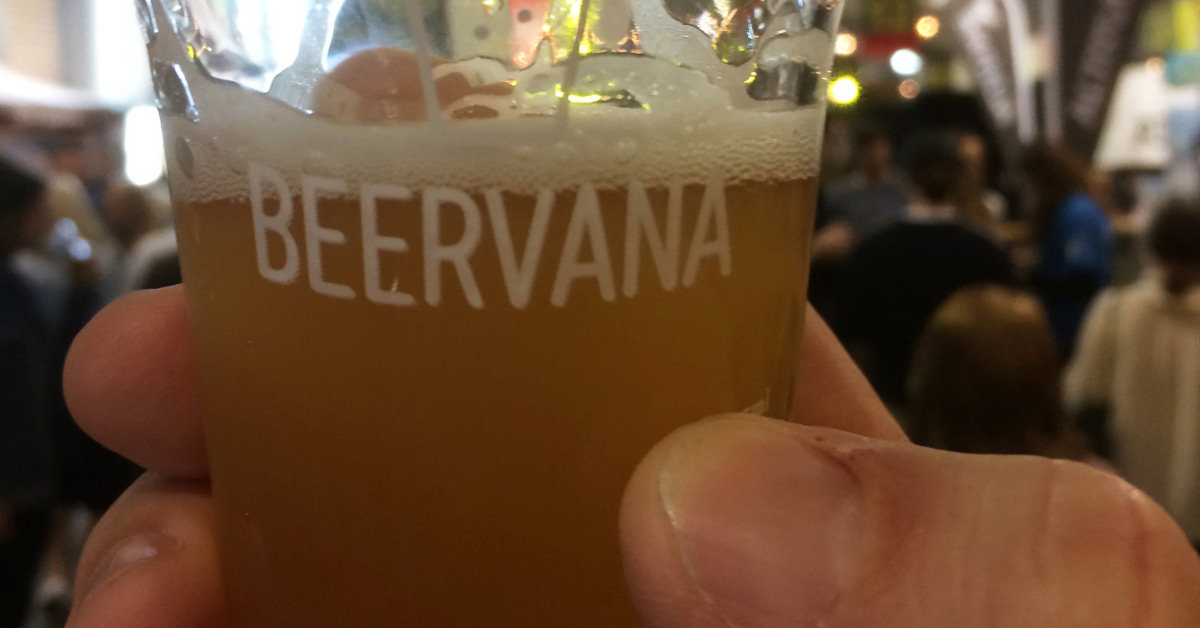 If you are a craft beer aficionado then you have at least heard about a controversial new style of beer out of the US known as the "East Coast IPA" (aka, New England IPA). Unlike the stronger, more-bitter, and generally more intense "West Coast IPA" that has dominated the craft beer scene for some time now, the East Coast IPA is less-bitter, typically cloudy, and so brimming with fresh, tropical hops as to be commonly referred to as "juicy". But while many Kiwi craft beer fans may have heard of the East Coast IPA, very few have actually tried one. As a new style that hails from the American East Coast, few New Zealand breweries have produced an East Coast IPA aside from the odd media stunt or novelty one-off.
One only needs to glance at the list of IPAs, on tap to see that this is beginning to change. While a number of breweries proudly offered up their take on the "East Coast IPA", an even bigger number stopped short of embracing the moniker and instead chose to rely on descriptive terms that are undeniable "East Coast", such as "juicy", "creamy", "hazy", "unfiltered", and "tropical".
Notable examples on offer included Deep Creak's "Lupulin Effect New England IPA", Eagle Brewing Company's "On Topper the World", and Mcleod's "802 #4 IPA", presumably named after Vermont's 802 area code (the home state of Mcleod's Head Brewer, Jason Bathgate).
Chocolate
While it needs to be pointed out that chocolate beer is really nothing all that new, it's hard to talk about the beers at this year's festival without at least mentioning the huge array of chocolate beers that made the line-up.
Chocolate Milk Stouts abounded and there were no shortage of chocolate Porters to be tried. However, it was unquestionably the Willy Wonka inspired dessert-beer-spread put on by Behemoth Brewing Company that really… ehem… took the cake. Their "Chocolate Fish Milk Stout", "Brave Bikkie Brown Ale", "Notella Chocolate Hazelnut Porter", and "Triple Chocolate Milk Stout" each featured chocolate, in either a starring or supporting role.  And their "Dude Abides" White Stout, "ImPEACHment Sour Ale", and "Good Morning Vietnam" Imperial Coffee Stout, rounded out the decadent tap list nicely.
But beyond the colourful booths, the over-the-top ingredients, and the return of (at least to some extent) beer-that-tastes-like-beer. The thing that stood out most to me about this year's festival was the high quality of the beer itself. Craft beer drinkers often tend to mistake an increase in flavour for an increase in quality. Unfortunately, there is no inherent correlation between the two. The reality is that many craft beer producers do not have the equipment, or the experience, to produce consistently fault-free beer. As such, when sampling many dozens of beers as one does at a festival like this, one would expect a reasonable percentage of the beer to have noticeable flaws. I am happy to report that this was not the case at this year's festival. While I may not be able to say that every beer I tried was perfect, I can say that most were of a very high level. That was a refreshing and unexpected change from years past, and further testament to the commitment of New Zealand brewers, to producing world class craft beer.