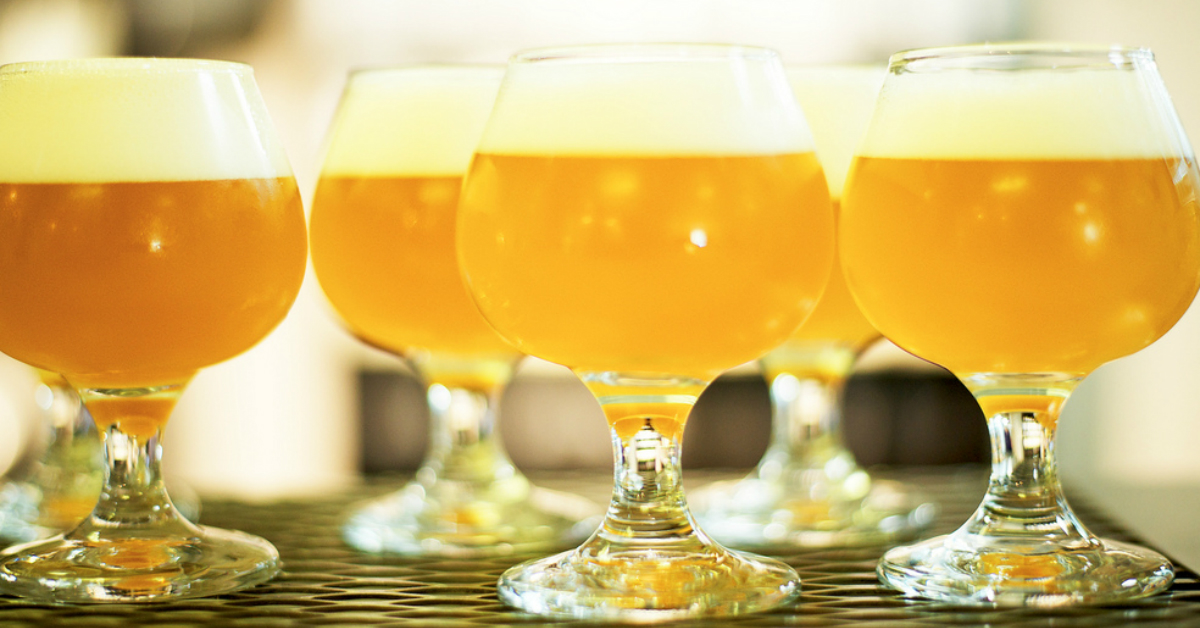 This article was originally published in the August edition of the Shout NZ.
Ten years ago if you ordered an IPA (India Pale Ale) you'd have a pretty good idea of what you were going to get. Chances were, you'd be handed a gold to amber pint of bitter beer, which usually smelled and tasted of either citrus, herbs, flowers, pine, or sometimes tropical fruit. There were three distinctly different versions of the IPA (American West coast, American East Coast, and English). Bitterness was the name of the game and a virtual IBU (International Bitterness Units) arms race was in full-effect, as breweries would try to outdo one another by adding more and more hops to their beers, while boasting about how theirs was the most bitter of all.
My how things have changed. Today we see all manner of IPAs dominating the tap lists at our favorite brew bars. In addition to the "classic" West Coast, East Coast, and English IPAs, today's craft beer fans can commonly choose from, Black, Brown, Red, Rye, White, Belgian, Sour, Brett, double, Triple, Session, Fruited, Spiced, Coffee, Smoked, and even Pumpkin (blech) IPA.
But of all the newfangled variations of the IPA to capture the attention of craft beer fans in recent years, it is the "New England IPA" that arguably tops the list. The New England IPA essentially represents the hoppy pendulum slamming back in the face of brewing convention. As compared to the (typically) clear, and bitter "classic" IPA, a New England IPA is a smooth, fruity beer, renowned for its cloudy appearance. The beer's signature creamy, opaque appearance is often the result of the using protein-rich malts such as oats and/or wheat. The mouth feel that these residual proteins contribute to, coupled with the judicious use of late (aromatic) hops and considerably less early (bittering) hops, produces a unique, hazy IPA, upon which the controversial descriptor of "juicy" has been bestowed.
The story of the New England IPA more or less begins in the early 2000s when John and Jen Kimmichin opened a brewpub in the US state of Vermont, which is located – needless to say – in the New England Region. Not long after opening they began brewing their take on an IPA, which became known as "Heady Topper". Unlike the clear, bitter IPAs that were popular at the time, Heady Topper was an unfiltered IPA that emphasized late and dry hop additions rather than bittering additions. They also used their signature "Conan" yeast strain, which was less attenuative and produced more fruity esters than the cleaner, dryer "Chico" strain from the American West Coast. All of this also happened to coincide with the rise in popularity of a number of new hop varieties (such as Mosaic, Citra, Galaxy) that were known for their tropical fruit-like qualities, as compared to the citrus, pine, and resinous qualities of most popular hops prior to that time.
The result was a hazy, pillowy beer that abounded with tropical fruit flavours, and which stood out as completely unique for the style. Initially the beer was only produced two times a year. As its popularity grew, production increased and demand began to get out of control. Initially the beer was only available at the brew pub. Demand became so fierce that fans of the beer were said to sneak pints into the restroom where they would pour their glasses of Heady Topper into bottles, tighten the lid, and then abscond out the door, their pockets bulging.
Then one day a severe storm flooded the Alchemist and nearly destroyed everything that the Kimmichin's had built. However, they ultimately saved their company by opening a cannery nearby, where – for the first time – Heady Topper became available for off premise sales. Demand exploded. Within two years of opening the cannery, production increased from approximately 46,000 Liters to 1,050,000 Liters.
Because the style is meant to be drunk fresh (its flavours diminish as it ages), distribution was limited. To this day the Alchemist only distributes Heady Topper within 25 miles of the brewery. The Kimmichin's goal was not to make as much money as possible, but rather to create a great product, and run a sustainable business with a focus on local. As such, people went crazy trying to get their hands on a can of Heady Topper. There were traffic jams near the brewery, a woman was arrested for selling cases of Heady Toper on Craigslist for as much as $825 USD, and one fan of Heady Topper is said to have flown all the way from South Africa in their private jet, picked up their daily limit of the Heady Topper, and then turned around and flew home. Eventually the beer was ranked the number one beer in the world on Beer Advocate, one of the world's largest beer-review websites.
It wasn't long before other breweries in the area started brewing similar beers (often using the same strain of yeast) and soon the style was officially christened what we now call the "New England IPA" (aka Vermont IPA).
THE NEW ENGLAND IPA HITS NEW ZEALAND
While the style has technically existed since the Alchemist first brewed it in the early 2000s, it has only been in the last few years that the moniker "New England IPA" has become familiar to the masses. In New Zealand, we first saw the style make a splash in 2016 when Garage Project cheekily entered their New England IPA into the annual "West Coast IPA Challenge." The beer was named after the song "Party and Bullshit" by Notorious B.I.G., who helped spur an infamous rivalry between America's East and West Coast rap scenes. While the beer may have been initially released, as a bit of a gimmick, it has become one of the more highly regarded craft beers in New Zealand, landing a 97 out of 100 on Ratebeer.com.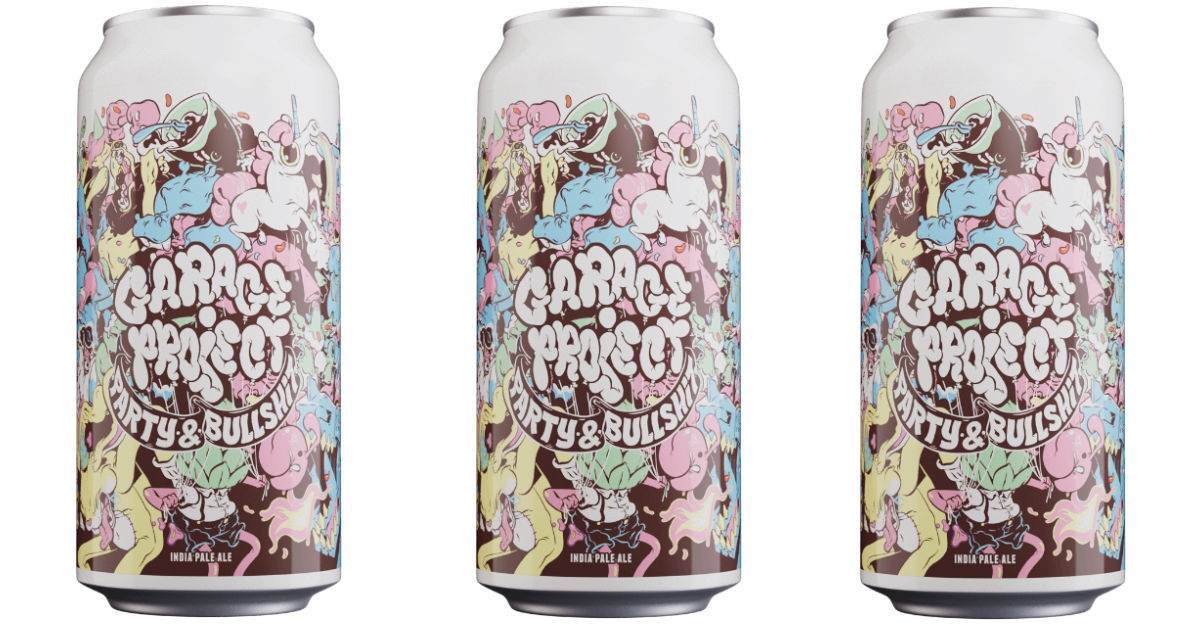 Today we see a large number of New Zealand craft brewers adding New England IPAs to their lineups. Though, typically, Kiwi's eschew the geographically specific label of "New England IPA" in favour of more subtle descriptive clues such as "hazy" or "juicy".
The key to this style is freshness. And being a style of beer that does not travel well, it's not likely we will be seeing any indigenous examples making their way to New Zealand. If we did, they almost certainly will be past their prime.  Fortunately we have a number of world-class examples to choose from that are being produced right here at home. The following are a few examples of locally produced New England-Style IPAs worth seeking out.
Lid Ripper from Behemoth Brewing Company
Behemoth's Lid Ripper was one of just 14 beers out of approximately 500 to win a gold medal at this year's New World Awards, and a well-deserved medal it is. Their hazy, unfiltered IPA uses what they call a "stupid amount of American hops" and an English ale yeast. The beer is extremely juicy and aromatic and a fantastic example of a "juicy" IPA.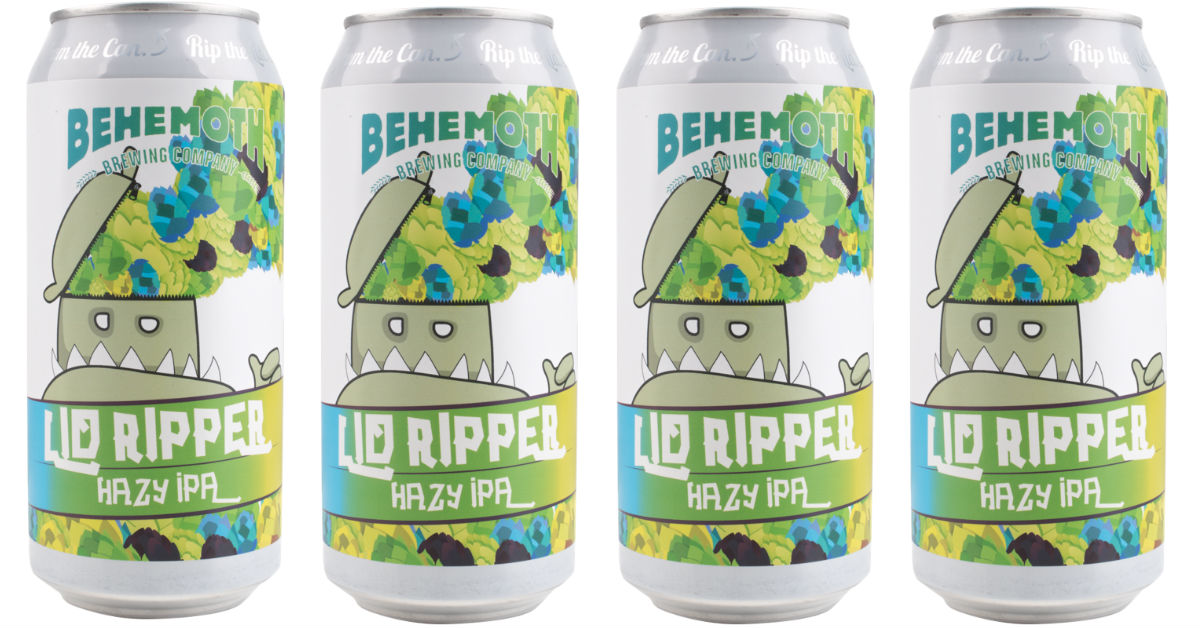 New England IPA from Deep Creek Brewing Company.
Auckland's Deep Creek Brewing Company has released their humbly titled "New England IPA" as part of their Lupulin Effect Project. The Lupulin Effect Project features a series of new and somewhat experimental styles of India Pale Ale. Their "New England IPA" is a "cloudy, East Coast, New England-style" IPA, with a smooth mouth-feel, mild bitterness, and fruity tropical hop flavours."
The 802 series from Mcleod's Brewing Company
The next time you find yourself heading to Northland, it's worth making a stop at Mcleod's Brewery in Waipu. Their "802 IPAs" are an ongoing series of unfiltered India Pale Ales brewed in the New England Style. The series name "802" is a nod to the Vermont area code, which also happens to be the home state of Mcleod's head brewer, Jason Bathgate. Currently available are their #8, #9, and #10 IPAs. Each version features a different array of hop varieties, bringing out flavours and aromas ranging from "tropical fruit bowl" to "creamy lemon". These beers are available on-tap-only throughout New Zealand.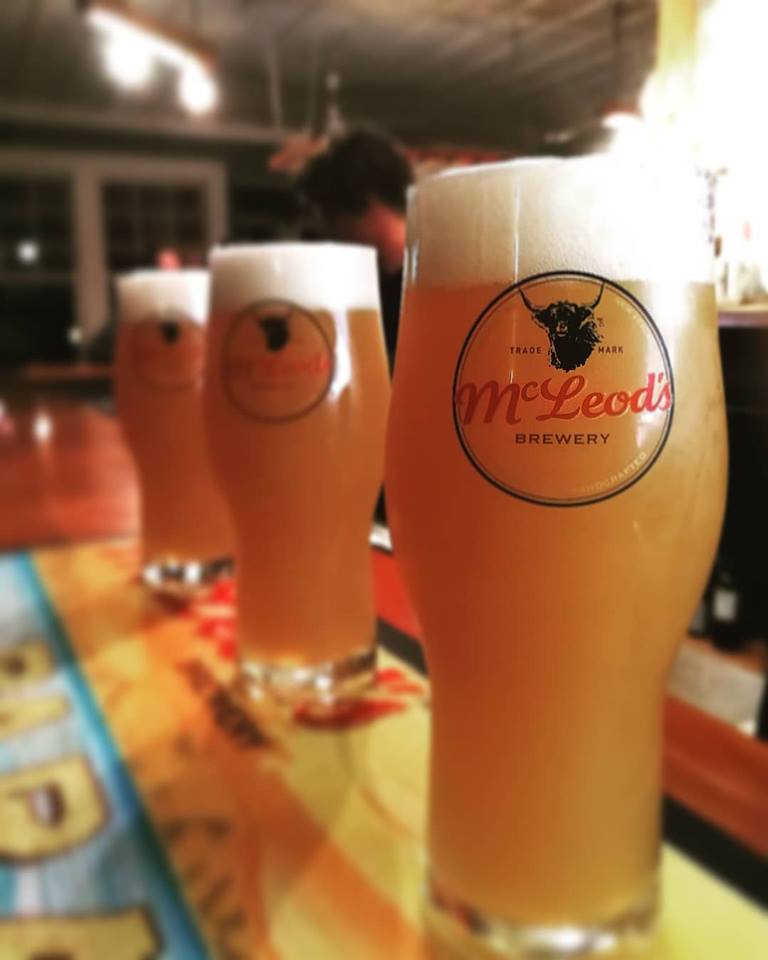 Despite its popularity, the New England IPA has attracted its share of controversy and cynicism. There is a fair deal of myth, fanaticism, and gimmick surrounding the style. That said, it also represents a refreshing reprieve from overly bitter beers that have often been self-described as "palate crushing". This author, for one, thinks that the New England IPA is a delicious style of beer that offers the drinker an opportunity to enjoy an overtly hoppy beer, without the challenging bitterness normally associated with the style. Just remember to drink them fresh, whenever possible on-tap, and ignore the hype.